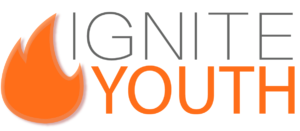 THE TIME IS NOW

|

YOU BELONG HERE
Wednesdays 5:45 PM Dinner 6:30 PM Start Time
Sundays 9:15 AM Middle School (6th – 8th) High School Study (9th – 12th)
"For this reason I remind you to fan into flame the gift of God, which is in you through the laying on of my hands. For the Spirit God gave us does not make us timid, but gives us power, love and self-discipline." – 2 Timothy 1: 6-7
VISION
To grow in Christ, love like Christ, and live for Christ
We do that by providing opportunities for worship, community, fellowship, small groups, and learning from God's Word.
MISSION
Equip and encourage students to live out their faith in Christ. This is done by establishing a foundation in God's word, developing honest relationships and by serving others.
Have questions about Youth Ministry at Hope Church? We would love to hear from you.
Send an email to youth@hopechurchmn.com or call the office at 612-521-3547 x2001.